Denise Elliott Beauty Co.
CLIENT
Denise Elliott Beauty Co.
INDUSTRY
Beauty & Cosmetics
SERVICES
E-Commerce Development
Denise Elliott Beauty Co. is an award-winning makeup and hair studio providing professional styling and makeup lessons.
We develop an online store using Shopify offering Denise Elliott Beauty Co.'s existing inventory of makeup & beauty supplies.
Denise Elliott Beauty Co. wanted to supplement their in-store sales with an online sales channel. Allowing customers to purchase online for in-store pick-up, free local delivery or shipping was important due to the widespread clientele. Also critical was a simple integration to their social media channels so followers could buy products that were shown in photos.
We proposed creating a Shopify store because of it's ease of use, great design options and integration capabilities. As the Denise Elliott Beauty Co. staff is regularly making updates to their product line and featuring products, Shopify's codeless interface allowed for an easier transition.
Initially, we discovered which of the products and services Denise Elliott Beauty Co. wished to include on their Online Store.
​Once we had an idea of the inventory size, we then provided Denise Elliott Beauty Co. with different themes that best supported the large inventory catalogue of the business.
​We then worked with their team to best understand the product organization, product variants and images.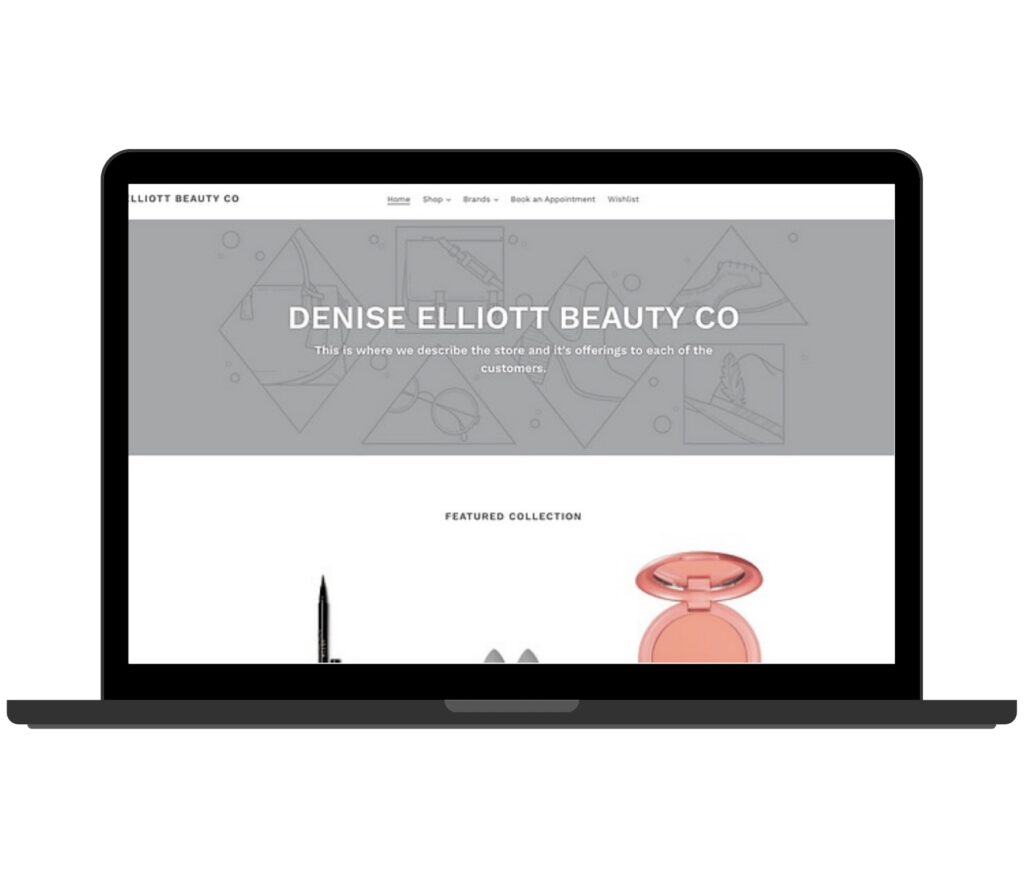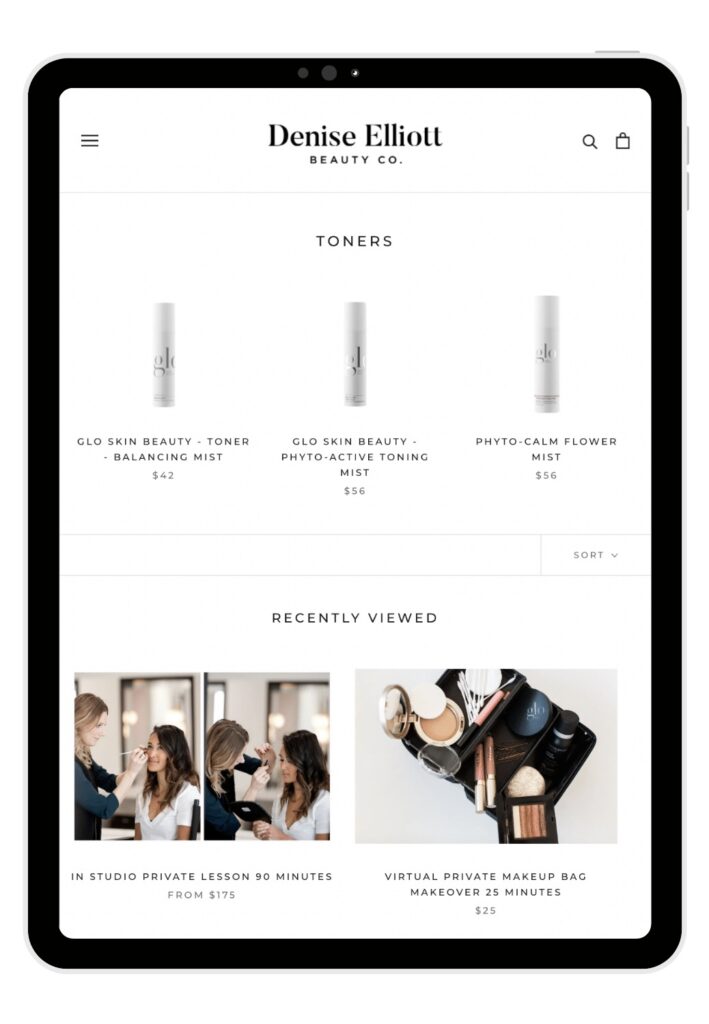 Once branding and product inventory selections were completed, the development of the store is next. 
​As a Shopify Partner, Hope Media House can develop the store and provide regular updates and previews to the store's creation. 
​We create each Product, writing SEO friendly descriptions, incorporating appropriate meta-data and image tags.
​Setting up the correct navigation structure, linking of similar or like-minded products and creating Product Collections makes the store ultimately easy to navigate for both customers and the business managers.
Prior to the official launch of the Online Store, we worked with Denise's staff in setting up taxes, shipping details & search engine optimization details.
​When it came for the public launch, Denise Elliott Beauty Co.'s team was prepared for their first online sales and have seen a 200% increase in their online sales since moving to Shopify!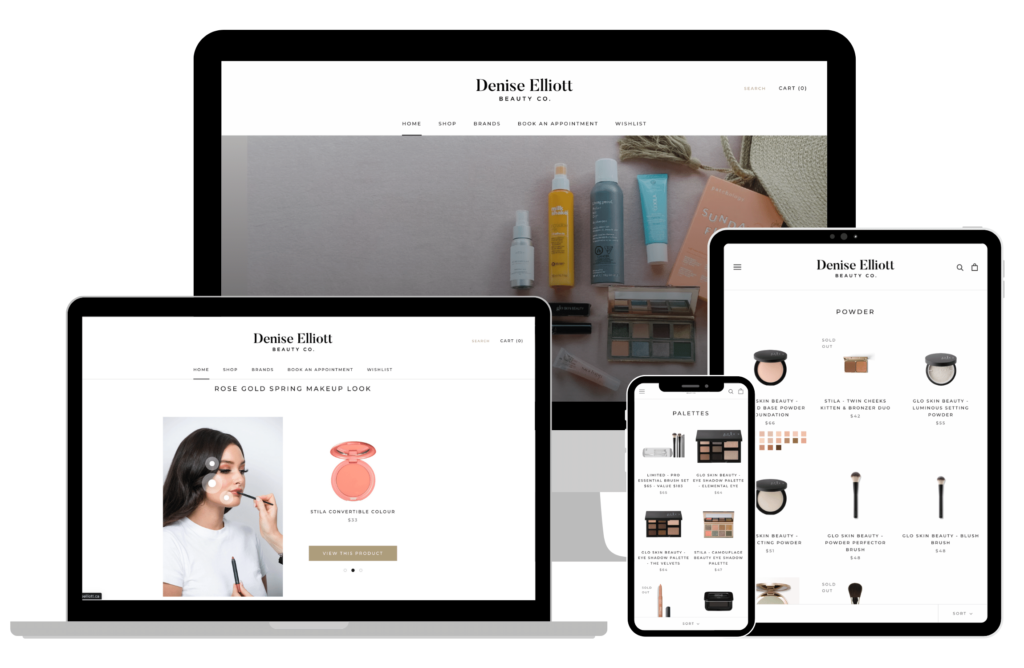 Start your online store development
Are you ready to develop an e-commerce platform for your business?